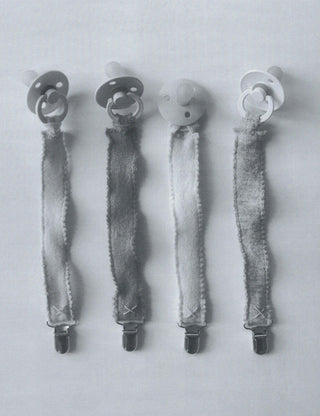 At People's Republic of Cashmere, we are fortunate that we have a very small amount of claims. Since we only use 100% premium quality cashmere as our raw material, we are aware that small flaws can appear. However, the number is as low as 1.15% of all pieces sold in 2023 and to make the best out of those pieces, we gave them a new life.⁠
⁠
We are happy to introduce a limited edition of baby pacifier strings in collaboration with BJØRN. The PRC Baby String is hand-sewn and comes in different colours. With its soft quality and timeless design it's a great choice for the little ones. ⁠
⁠
When purchasing the Baby Cardigan you will receive the string as a free gift. We can't accommodate colour wishes since the collection is very limited. The offer is closing on 02/11/2023 at midnight CET or as long as the stock lasts.⁠
⁠
With the right attention and care, your PRC pieces can last for many years. Find tips on how to care for your cashmere when storing, washing and drying in the Product Care Guide.⁠