Winter 2023 Collection
Editorial Lookbook
We're pleased to announce the launch of our Winter 23 Collection, now available in time for the Scandinavian fall and winter seasons.
At People's Republic of Cashmere, we've always been committed to building a brand that reflects our values of sustainability, quality and timeless style. We pride ourselves in crafting premium cashmere sweaters, certified by The Good Cashmere Standard® by AbTF, that are not only luxuriously soft but also have the perfect fit. We believe that in a world of overconsumption, the fashion industry needs more sustainable and timeless pieces that can be worn for years to come.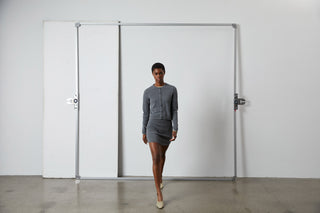 Our Winter 23 Collection features classic and feminine styles, inspired by the colours and stories of the season. We've added a few new pieces to our Women's, Original (unisex), and Accessories Collections while keeping our timeless classics in our PRC Library. The colour palette includes our neutral core colours such as black, navy, beige, and grey, with pops of bright colours like red, pink and purple.
Accessories that seamlessly complement any outfit in your wardrobe.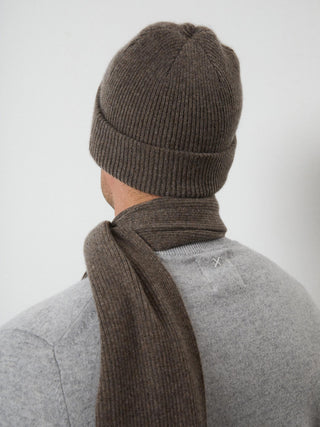 For the Women's Collection, we've introduced a new Women's Mini Dress, expanding upon our existing Women's Mini Skirt, available in Nutty and Heather Grey. We have also introduced a Premium Rib Zip Turtleneck, which is an extension of the Premium Ribbed Turtleneck. Furthermore, we revisited our PRC Library to recreate the Women's Turtleneck, Premium Classic Cableknit and Women's O-Cardigan – a classic o-neck cardigan now available in Rose, Camel, and Heather Grey.
In the Original Collection, we've introduced a new addition to the Accessories Collection – the Rib Beanie, available in colors like Truffle and Heather Grey. Additionally, we've expanded the colour options for the Original Rib Scarf.
"We are thrilled to introduce our Winter 23 Collection that embodies our brand values of sustainability and timelessness. Our collections are inspired by colours and storytelling, and we believe in adding a few pieces each season while keeping our classics in our PRC Library."
The collection is now available on our website and in selected retail stores.
Hope you'll enjoy it as much as we do.
xx
Team PRC